Image & Sound (AV Technology)
Getting the right AV equipment starts with competent and professional planning. Together with the user, we develop a customised concept, while user friendliness and tailoring a product to our customer's needs are our main priorities.
Like many other suppliers, we provide integrated image and sound solutions and the associated controls. However, the extra bonus we offer is our special access to audio technology. Being developers and producers of first-class audio components, great sound is always the core of our business. Backed by our own hardware and software development we can ensure utmost flexibility in selecting and adjusting the right equipment, decades of experience and unsurpassed product competence.
We are more than happy to help you plan the perfect sound system for your needs. Our ITEC acoustical consultants will competently inform you on site. Your ideas combined with our know-how will result in a sound concept perfectly tailored to your requirements.
Thanks to our computer-aided planning system and our own simulation programs, we can start choosing the right components as early as in the planning phase.
A large selection of speakers from our own production and our high-tech sound processors, mixers and amplifiers enable us to provide the perfect sound system for any room and purpose. Combined with state-of-the-art image and projection technology, we create integrated solutions that meet our customers' requirements and the given possibilities.
All systems are very easy to operate using one single, central remote control. Finally, playing DVDs and videos, showing PowerPoint presentations or handling and controlling microphones is no longer a technical challenge.
Mobile AV Technology
An excellent solution for mobile use: the ITEC Multi-Media-Mobil. The entire seminar technology is combined in one compact unit. Of course, it also comes with a central remote control.
Outdoor Sound Quality
Powerful amplifier output stages and weather-proof speakers are the key ingredients for outdoor sound systems. If complemented with the required know-how in planning, the right design and state-of-the-art signal processing, they do not just create noise but deliver the perfect sound.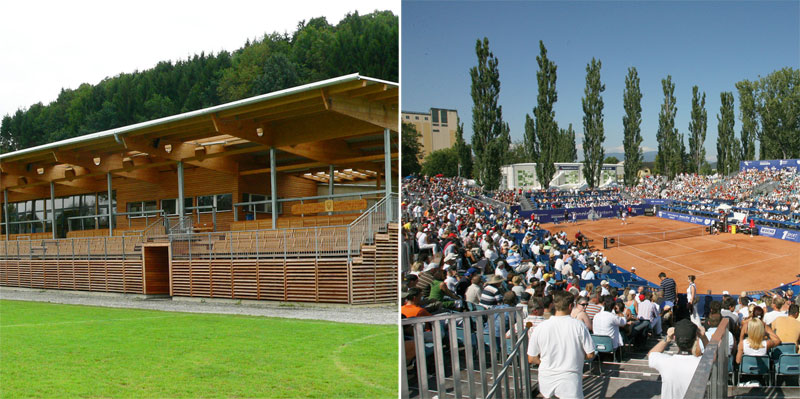 Football stadiums, tennis courts, outdoor pools or race tracks
are typical locations for outdoor sound systems.
Weather-resistant and reliable, even in frosty conditions.
ITEC audio systems provide the sound for ski slopes and
winter sport centres.
Oftentimes, it is plazas or entire street blocks
that are to be provided with sound, from announcements to
soft background music.
Our Team Is Here for You!
From the first consultation up to installation and service our acoustic specialists are at your disposal.